Now, you all know that I love fan art of all shapes and sizes, of varying degrees of effort and whatnot, it's all a huge compliment and a great source of job satisfaction for me.
So with that said, I now say to Bobby McDonald, I say this,"you really went above and beyond, sir." Look at this guy! He drew a whole page!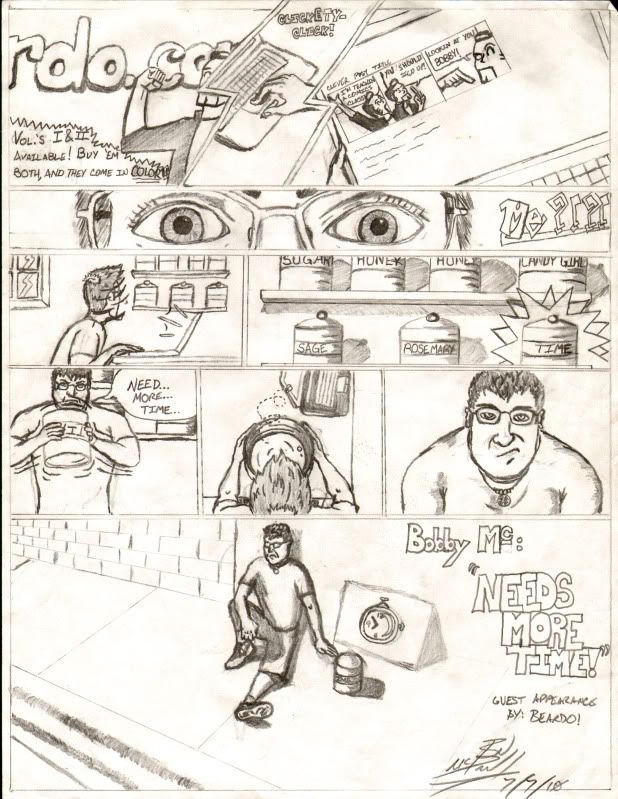 Now of course, I do have some questions, which I hope will one day be answered.
1. Bobby apparently dropped this off with Garrett at the store. And this isn't the first time that someone has come into his store to have him deliver something to me. When did everyone decide that Garrett was my PO Box? Poor G.
2. In the jars that Bobby has on the wall, one of them reads "Candy Girl." What is IN that jar??!
But hey, it's not over yet. For Mister Bobby also included a little extra something on the BACK of the page!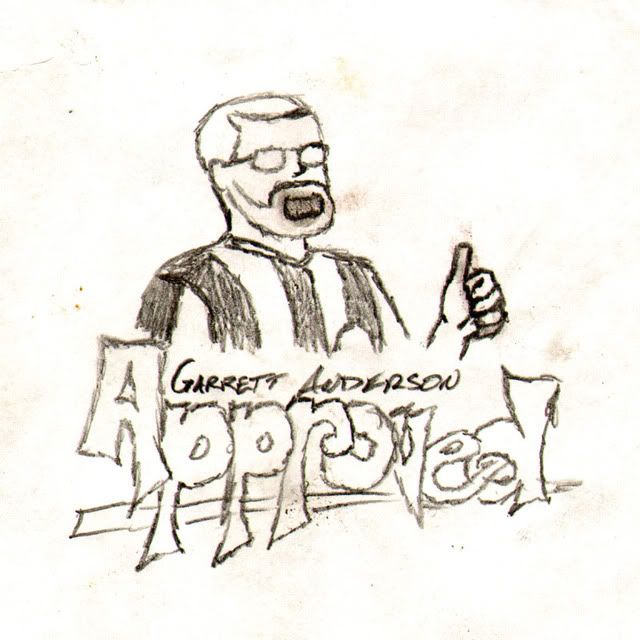 He knew this would grease the wheels enough to get this in my hot little hands! Tip of the hat to you, Bobby McDonald! Thank you!