A sampling of art from Rotten 8, available in the FINER comic shops everywhere!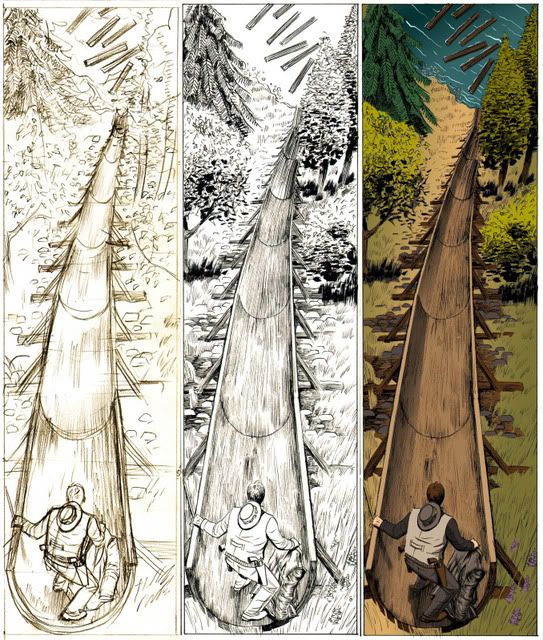 Speaking of which, Rafael Nieves and I will be doing a signing TOMORROW from 6 to 8 at Evil Squirrel Comics, located at 6928 N Glenwood Ave, Chicago, IL. What will we be signing? Why, Bob Howard, Apocalypse Plan, casts, playbills for Les Miserables, deeds to homes, the back of your drivers license. It's all fair game!
Just to show you a little of my comics gam - as it were - here's a teaser page from You're So Veined, a Bob Howard joint!