We played the House of Blues last night. As cool as that sounds, it was not what you'd think. There's a bar area there that was hosting a private party, and THAT'S where we were playing, not the main stage. However, this picture here makes us seem cooler than we are.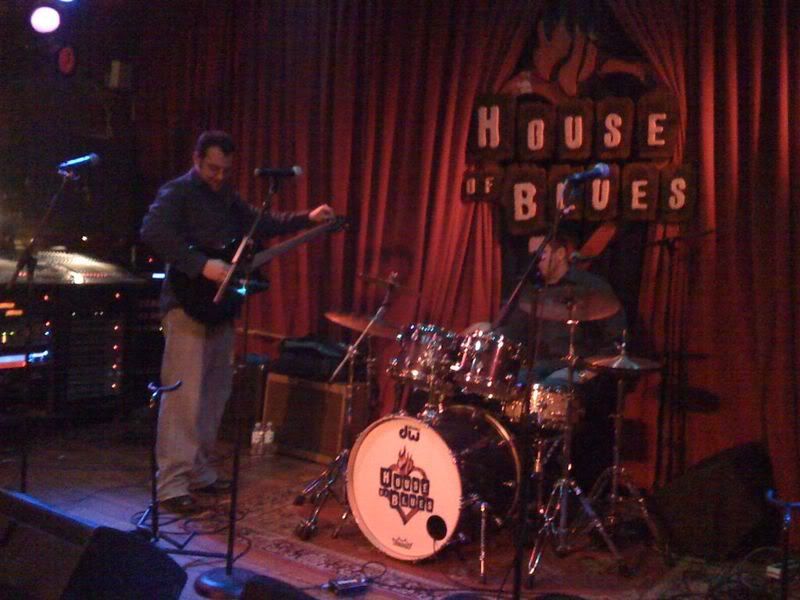 Also, we had our own dressing room upstairs, which Deuce here can be seen enjoying.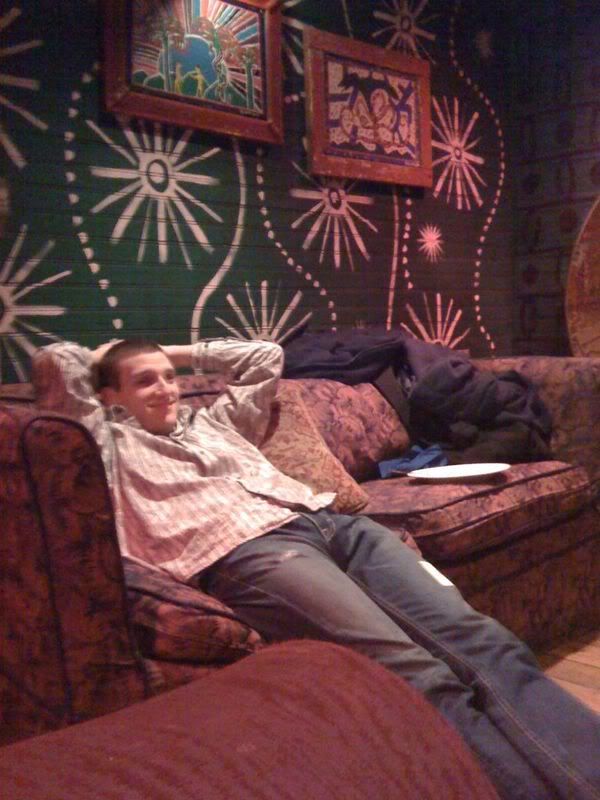 It came complete with a fully stocked fridge, a bathroom AND a shower. Had I known, I would've brought some stuff so I could say I showered in a House of Blues dressing room.
After our lackluster performance to a pleasant but small crowd, we went upstairs and used our backstage passes to check out what it's like to have VIP boxes above the mainstage. It looks like this: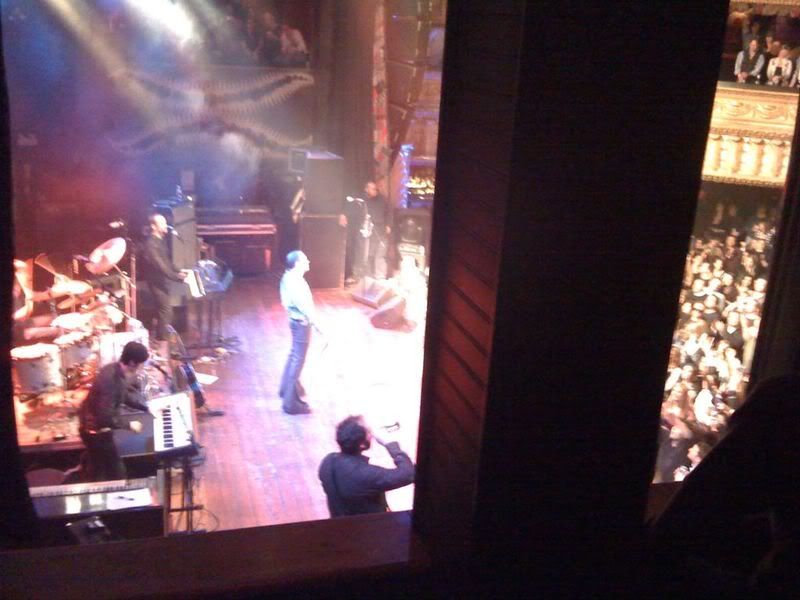 The band was called "Super Diamond", a Neil Diamond tribute band. They weren't bad, but I didn't understand how a cover band of this caliber could pack the House of Blues. I also had a hard time coming to terms with the old yuppies in the boxes smoking more weed than the guys that brought you Superbad, but what do I care. I can now say I played the House of Blues.