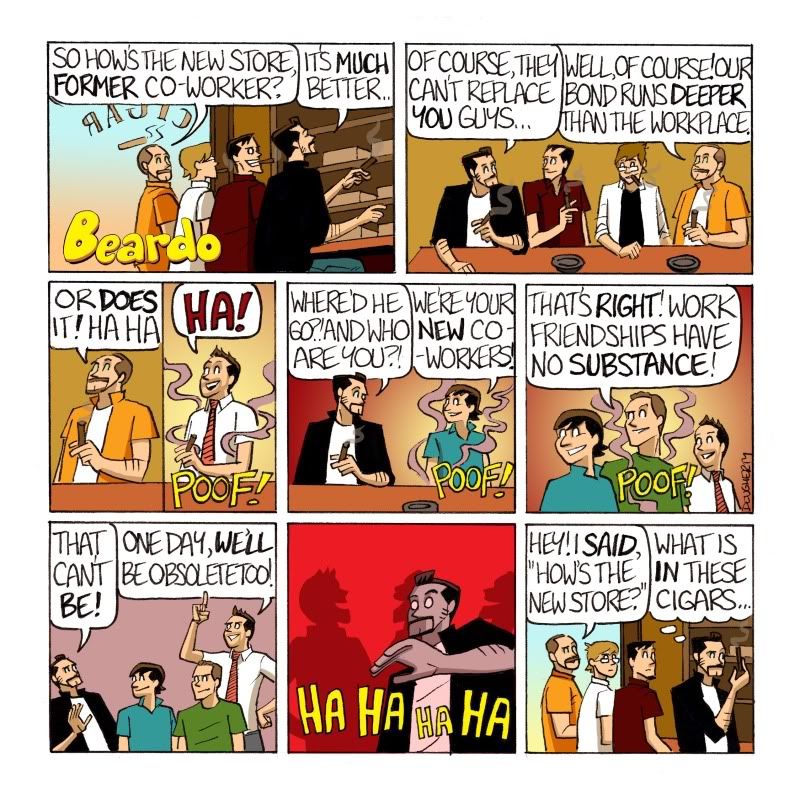 Now, of course it's not as bad as that. Most of my friends and readers are from the Bucks. But hey, any chance to make Donnie appear in a puff of smoke, I'll take it.
Meanwhile, I believe Workhorse Kings are playing a show next Thursday at the Elbo Room. Can I get some people to come out and hang with us?
And also, I'm teaching a comics class tonight in Lockport. Wish me luck.