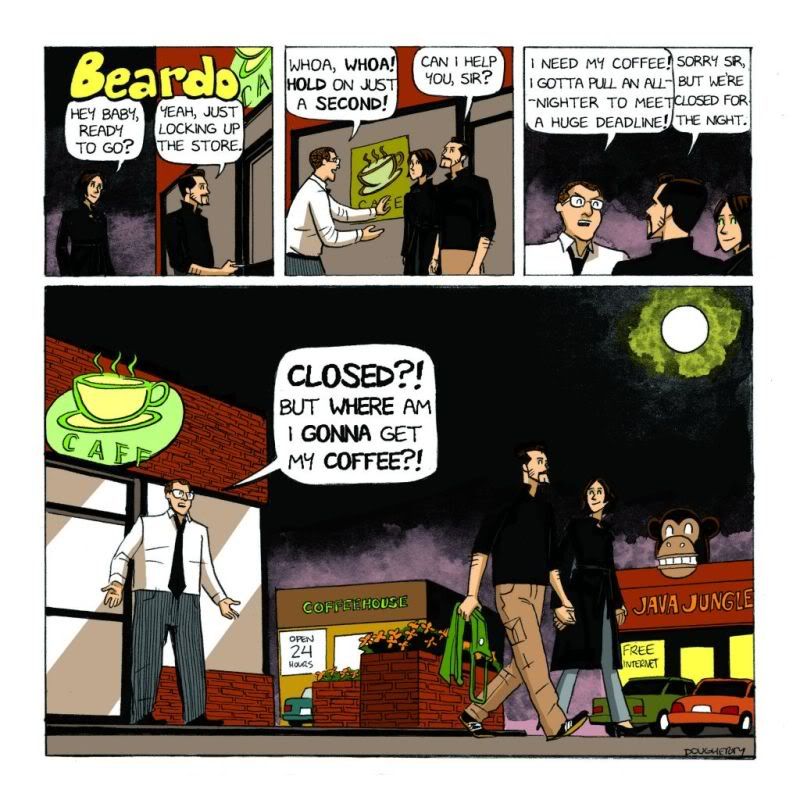 Hi dee ho. It's been an eventful weekend. Played a wedding gig on Saturday that ate up nearly my entire day. Spent yesterday catching up, but I did make some time to go to Julia's going away party, which should've been named "going away for just a little while, then coming back" party.
But Friday was the real kicker. I went to a book signing for Brian Azzarello, author of 100 Bullets and Joker, in an attempt to make some connections and hopefully get some new work. I walked up to him and said, "thanks for giving us that quote for the Apocalypse Plan", and he replied, "Oh hey, you're Dan Dougherty! Great work!" This guy is a New York Times bestseller, so I was officially flabbergasted. We talked for a while, and he said some really nice things, and also gave me a lot of hope that I can get some high profile work.
So who knows. Maybe this comics thing isn't a bust after all.