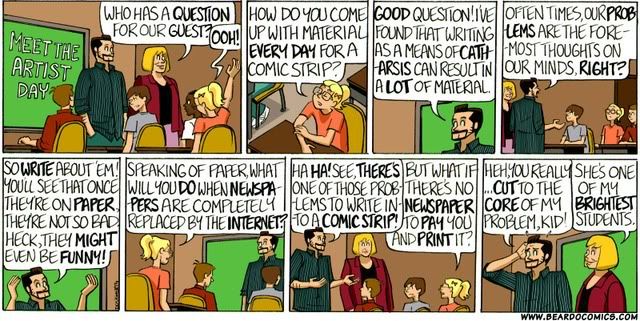 We did a Workhorse Kings photo shoot 'round noonish yesterday. The goal is to reboot the website a bit, as well as officially bring our new member Kevin Broadwell into the fold. And nothing says official like a picture of four guys in a rotted out old canoe out in a forest.
So keep an eye peeled for that. And thank you to the people who have jumped aboard my letter writing campaign! For those who are wondering what I'm talking about, read the post below! And then write to:
Funny Times Editors
PO Box 18530
Cleveland Heights, OH 44118
C'mon! When's the last time you wrote a good old-fashioned letter?