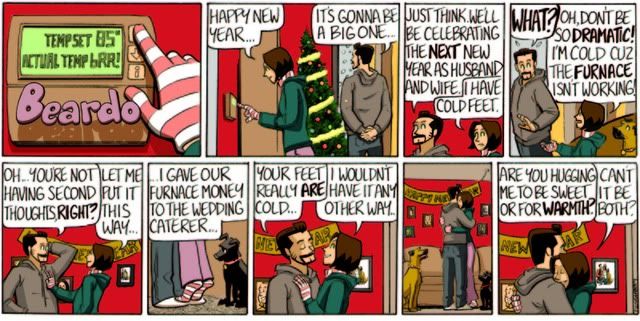 New Years was a blast, as we hosted our fourth annual Eve bash, this time with the theme "Dead Celebrities, or Celebrities You Wish Were Dead." I was Billy Mays, and I was voted best costume! Although we gave it to the guy who tied with Rosie the Riveter (aka Meg) for second, dressed as Justin Bieber.
Kevin was Leslie Nielsen, and yet in a certain light and angle he was also Ted Kennedy, and even Dennis Hopper. Marco didn't dress, so we dolled him up as Snooki. We had a Marilyn, a Ke$ha, a Steve Erwin and Stingray, a 1920's movie star, and a few others that I can't recall now in the harsh light of day.
All in all, a great night and a great end to the year. 2011 AND a new decade, ho!